SOLD OUT - Colorado Wildflowers and Waterfalls Tour: July 31 - Aug 3, 2019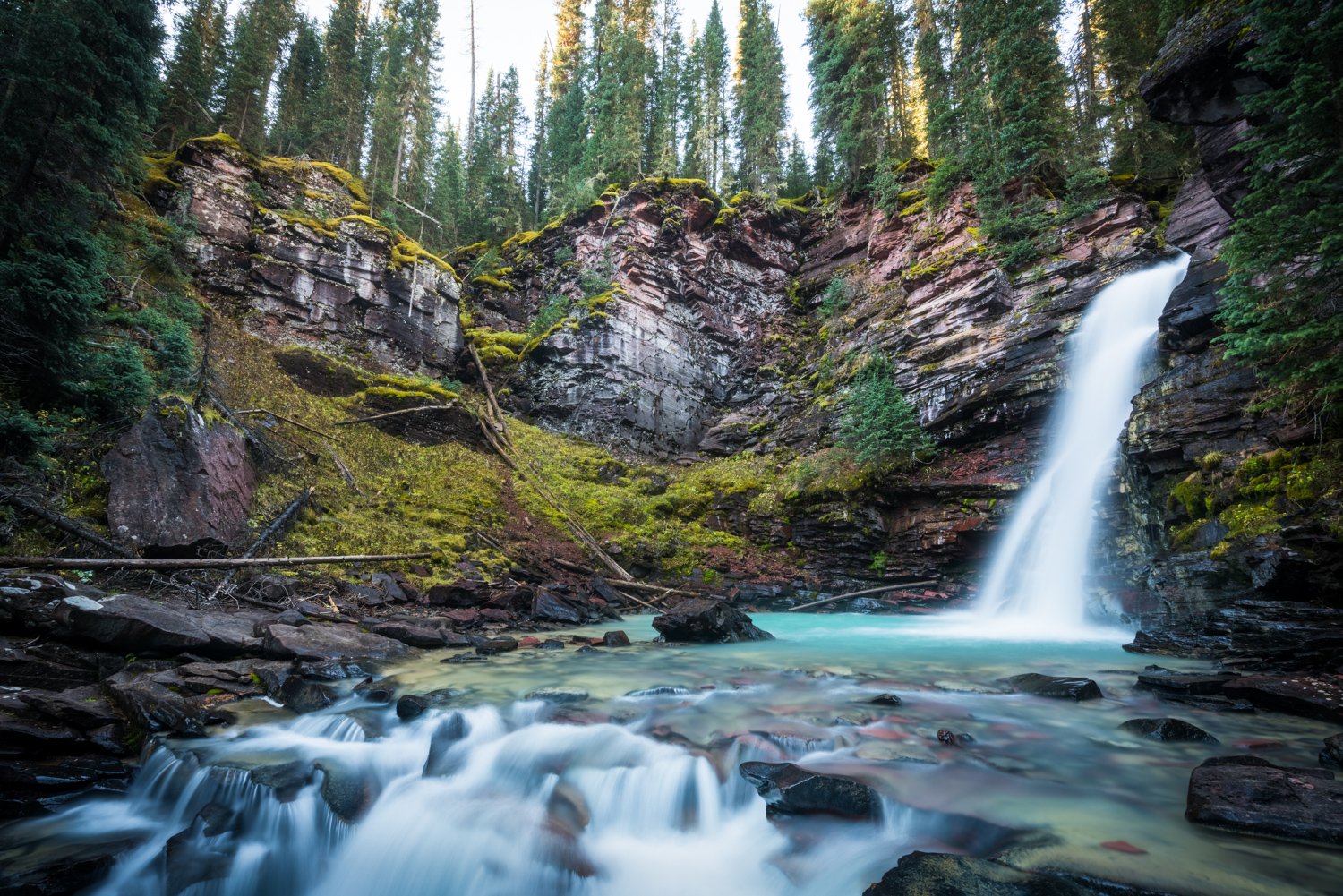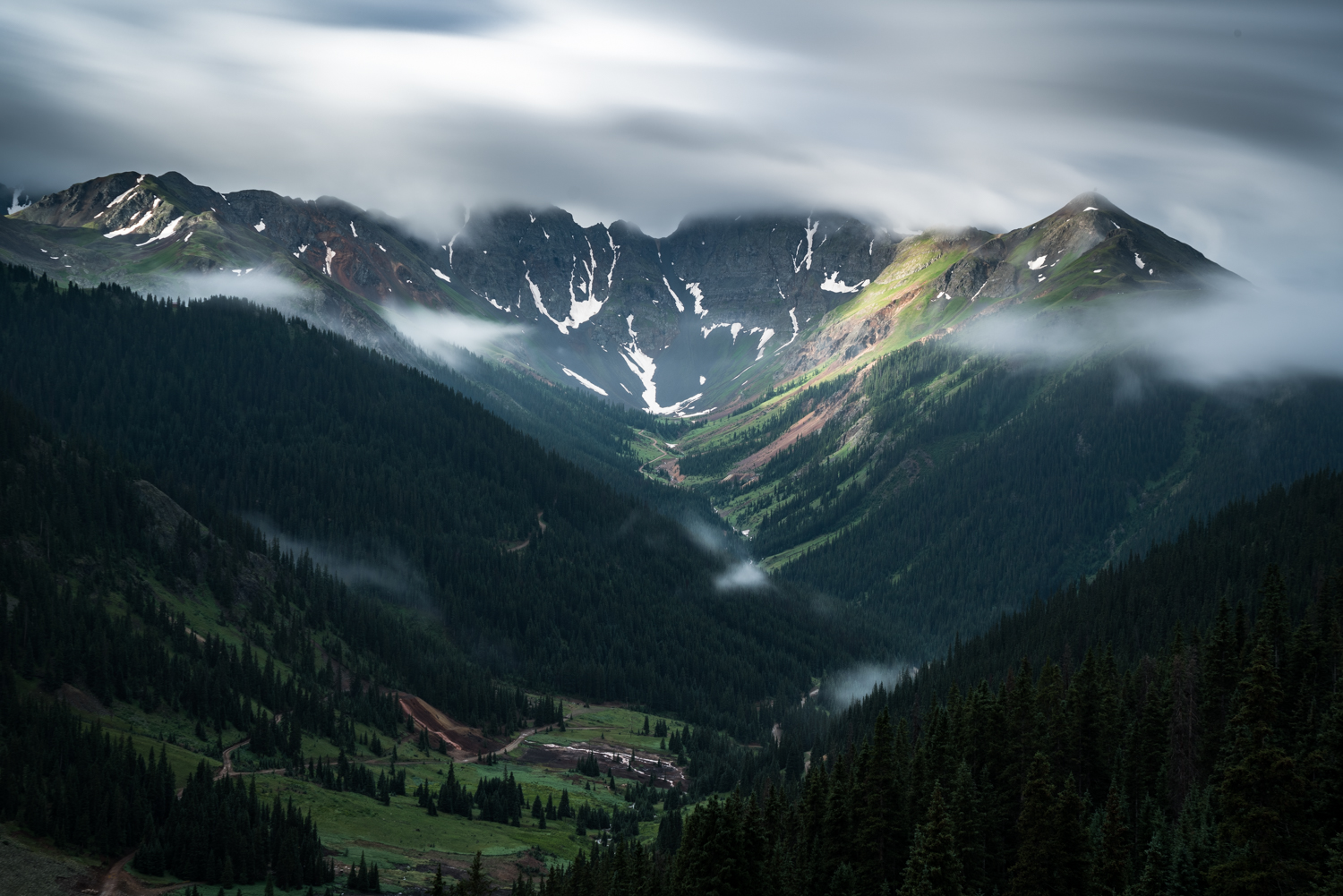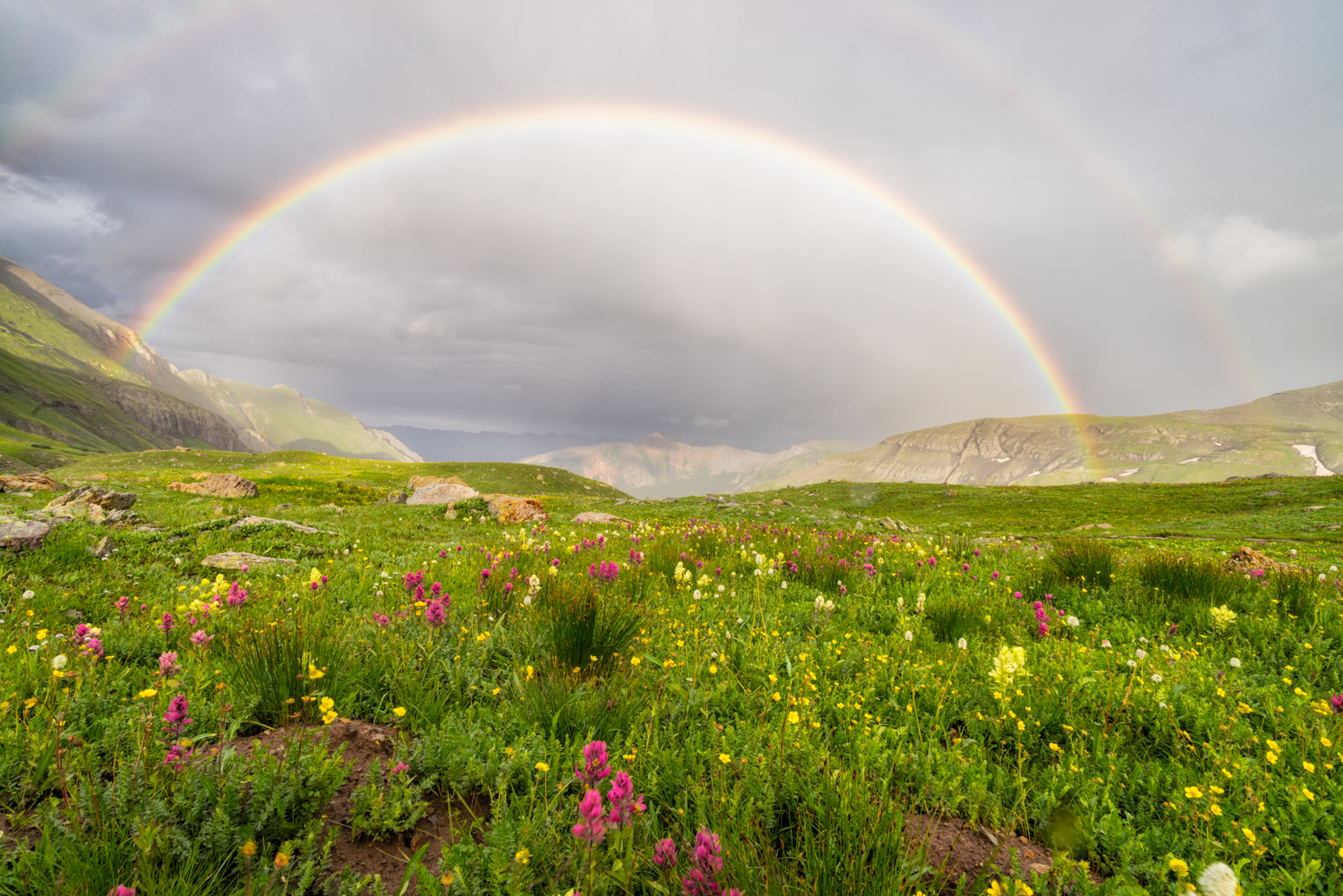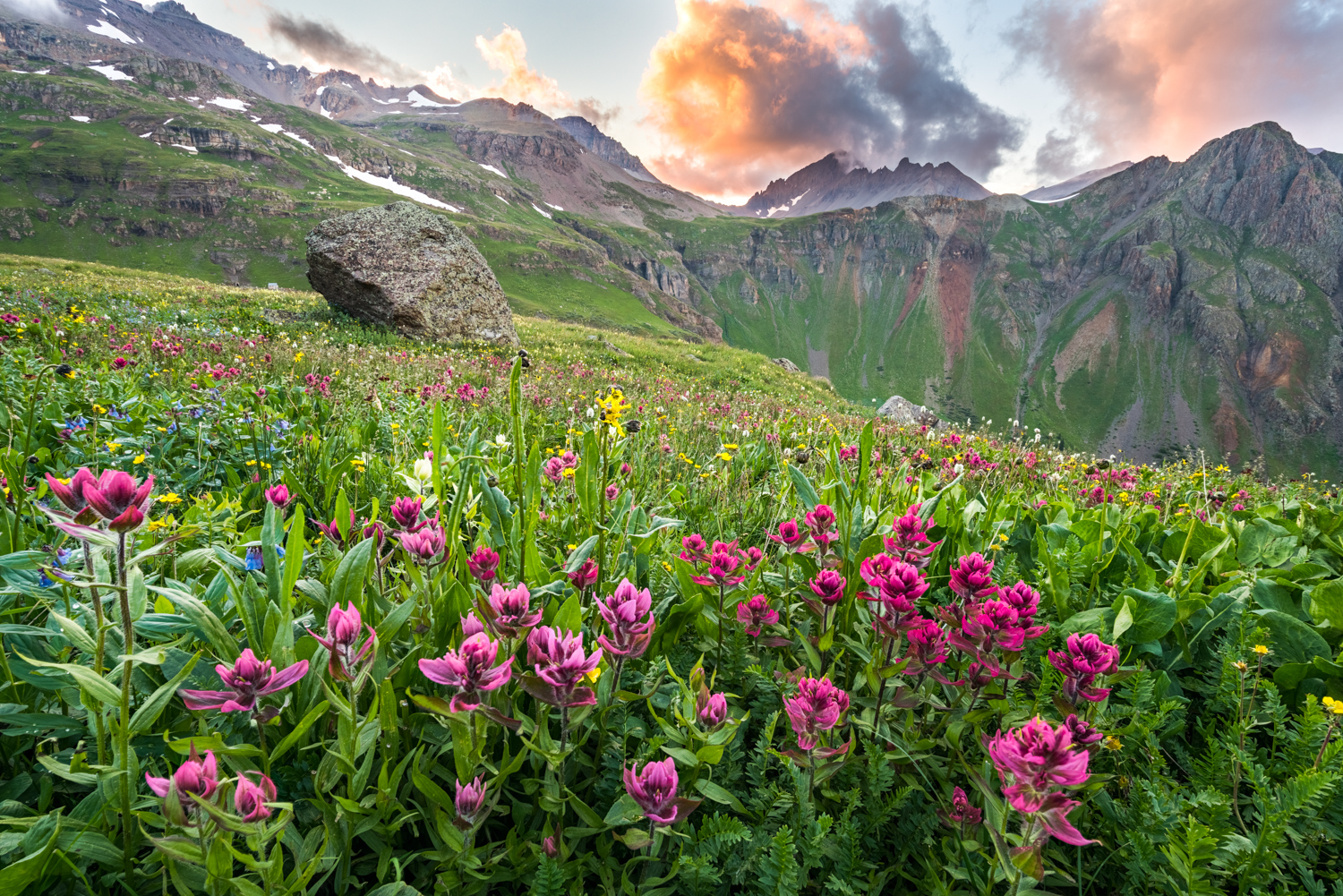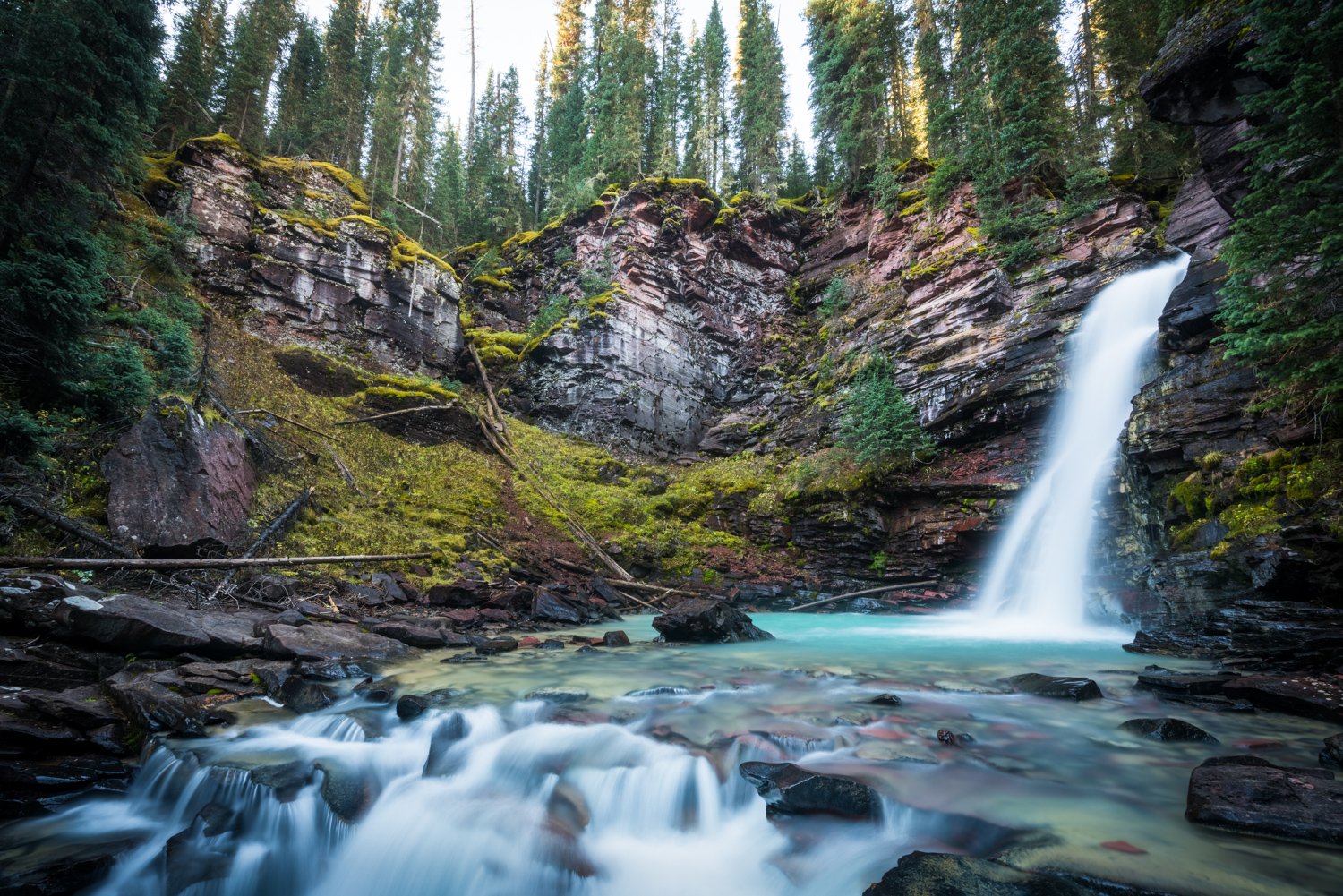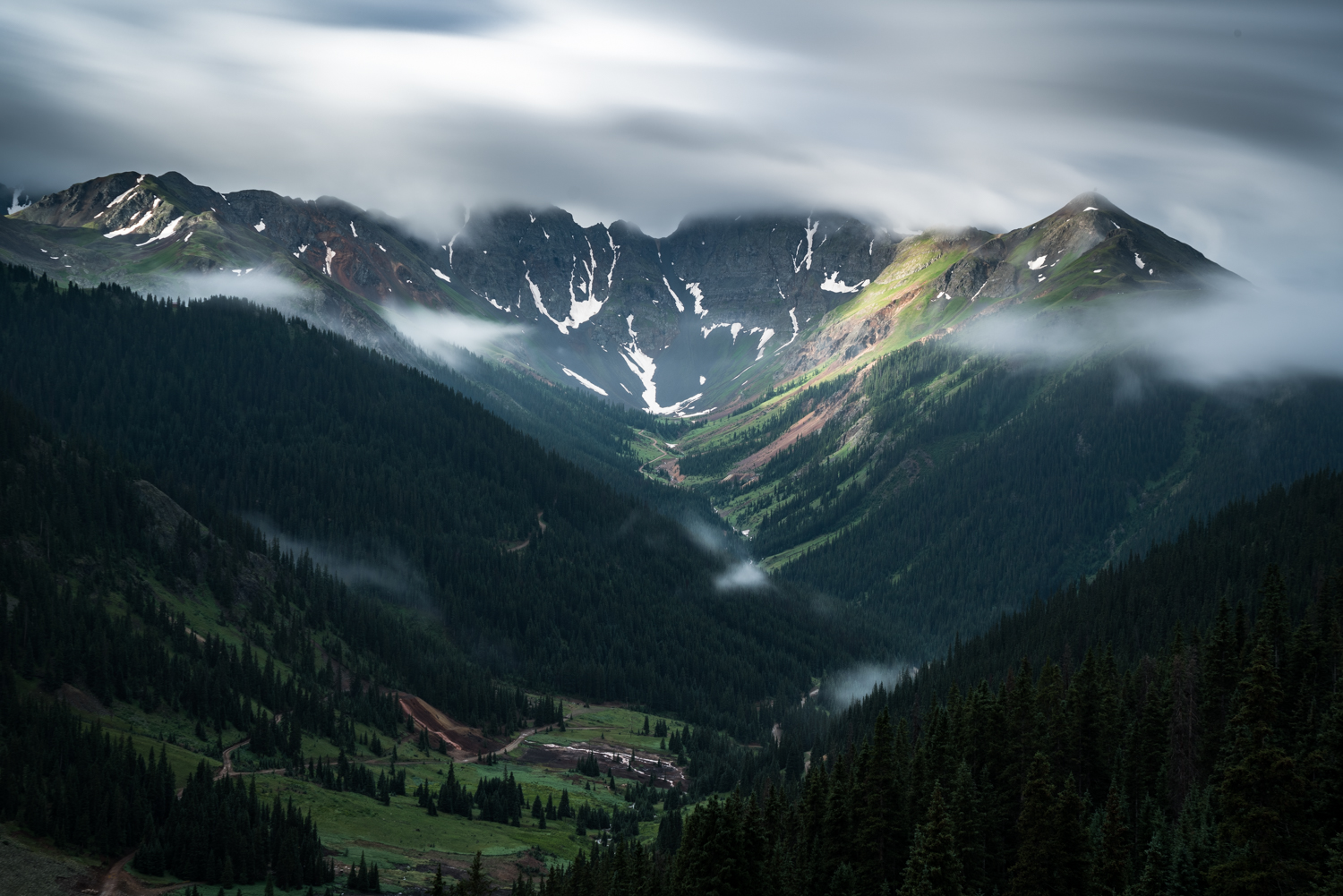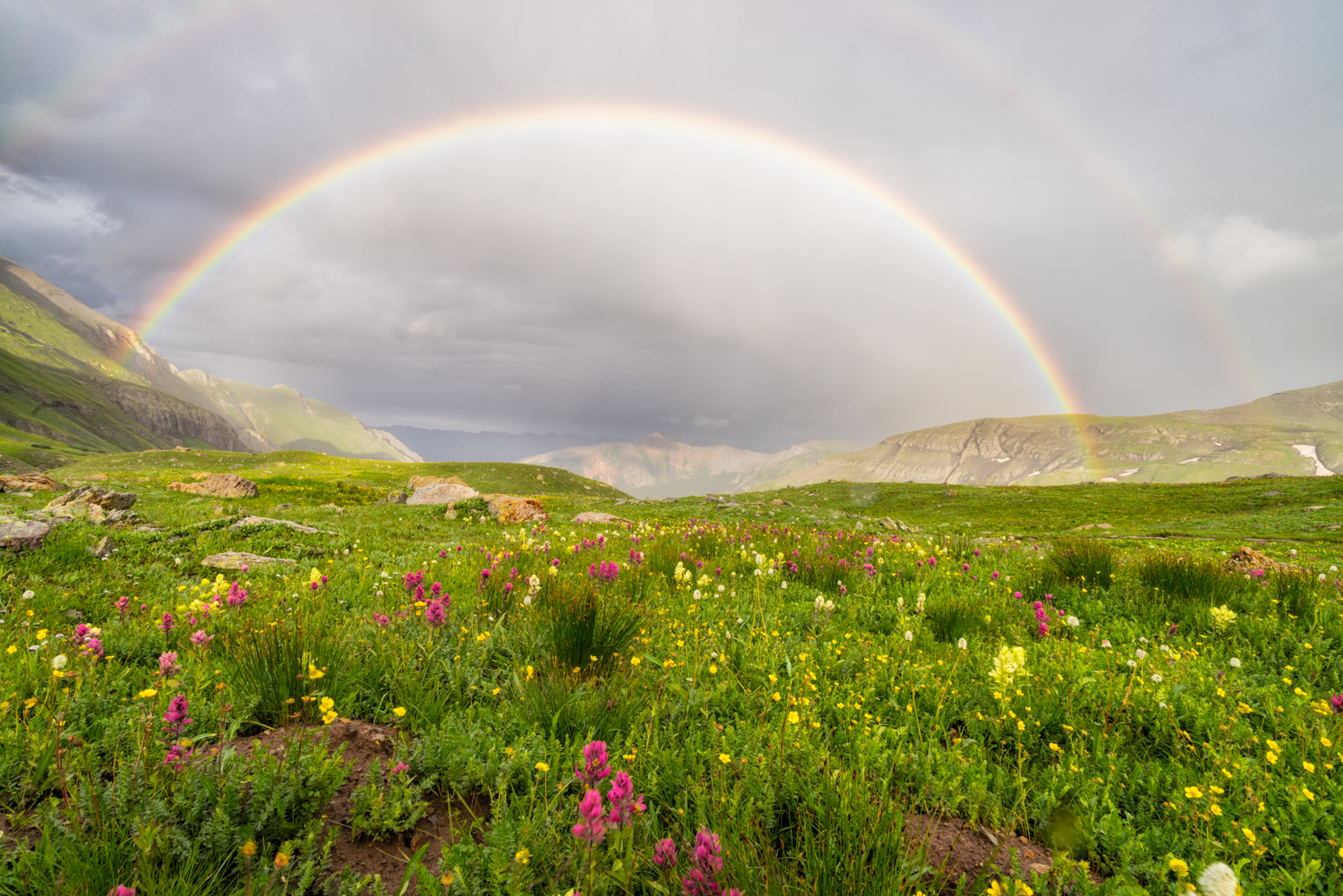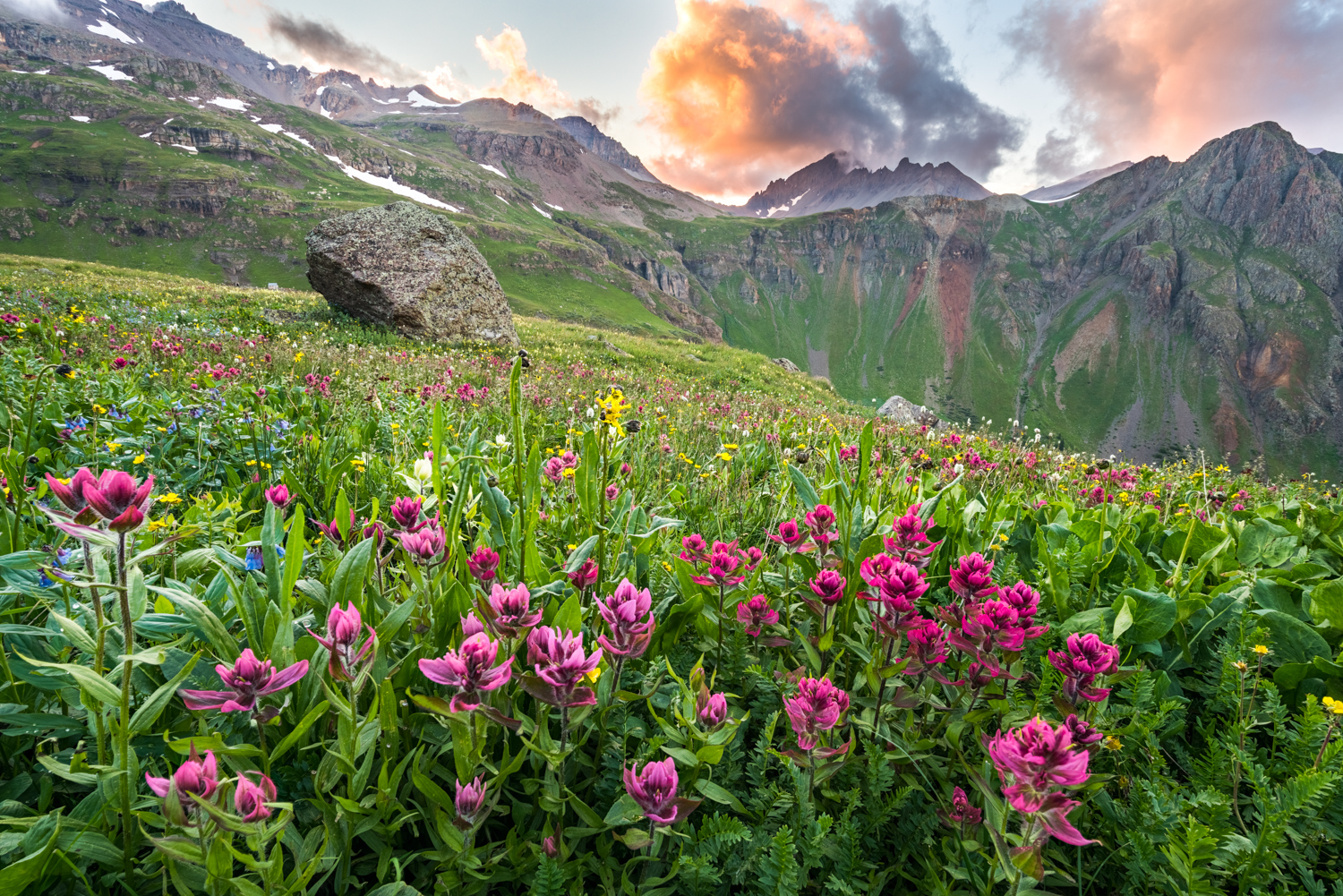 sold out
SOLD OUT - Colorado Wildflowers and Waterfalls Tour: July 31 - Aug 3, 2019
Verdant valleys and basins full of wildflowers, endless rugged peaks, and stunning hidden waterfalls, make the San Juan mountains of Colorado my favorite place in the world. The state's highest concentration of 14ers, numerous glacial blue lakes, and monsoon season rain create a landscape mix between the Scottish Highlands and the Canadian Rockies; towering alpine peaks covered in lush grass over a sea of forest and rocks. I'm really excited to be able to take students on a 4WD excursion around this beautiful area to photograph some of my favorite spots in the wilderness. Our workshop begins on Wednesday morning where we'll meet in Silverton before heading out for the day. Over the next 4 days we'll visit locations all around Telluride as we drive on the scenic 4WD Alpine Loop, Ouray's famed Yankee Boy Basin, over Ophir Pass to Telluride and hidden waterfalls, and into many other lesser known basins. This photography workshop is focused on time in the field so we'll be out all day with some stops in town for food and breaks. You're welcome to stay in the area after we finish and continue exploring on your own, there's a lot of amazing backpacking and hiking opportunities!
Registered participants will receive a recommended gear list as well as any other important information.
Dates: July 31 - Aug 3
Start - Stop Days: Wednesday morning through Saturday evening
Cost: $1500 (Sale $1400)
Deposit: $500
Max Class size: 6 (3 Spots remaining)
Basecamp: Silverton, in the heart of the San Juan Mountains
Nearest Airports: Durango, Montrose, Telluride, Gunnison, Grand Junction, Farmington
Lodging & Meals: Not Included
Preferred Accommodations: https://www.avonsilverton.com, You're welcome to stay at other lodging or one of the campgrounds with showers in Silverton as well. I'm also currently working on a possible shared lodge option near town so please contact me before booking!
Transportation: I have 8 years of off-roading experience in the San Juan Mountains and will be providing High-Clearance 4x4 transportation to all locations, participants are responsible for transport to/from Silverton. Due to the difficulty and experience required to reach some locations, participants are unable to use their own vehicles without prior permission. I am unable to transport more than the 3 per vehicle due to vehicle constraints on the 4x4 roads.
Special Gear: N/A
Fitness: Moderate - We will be driving to most locations but will be shooting at elevations from 8000-12000 ft. Some locations will require short hikes on and off trail over uneven terrain and on mountain slopes. I highly recommend training by hiking with a pack before coming to this workshop. If you can, please come early to acclimate to the high elevation.
Locations: (wildflowers are variable from year-to-year and we'll visit the best spots based on conditions)
Molas Pass

Yankee Boy Basin

Governor's Basin

Velocity Basin

Mystic Falls

South Mineral Creek Falls

Cascade Creek

Little Hawaii Falls

American Basin

Velocity Basin

Corkscrew Gulch Pass

Clear Lake

Ophir Pass

Stony Pass

Molas Lake

Little Molas Lake

Andrew's Lake

Engineer Pass

Alta Lakes
Climate: Comfortable days 60-80˚F, Cool Nights 40-50˚F, A mix of sunny and stormy days, afternoon storms are common.
What You Will Learn
Nature Photography: The primary goal of this workshop is to guide you to the best wildflower and waterfall spots in the San Juan Mountains and provide instruction while shooting.
Shooting Techniques: Camera setup along with the importance of learning your camera. Camera settings such as ISO, aperture, and shutter speed. Compositions for the various types of landscape photography encountered including grand vistas and more intimate scenes.
Post Processing: This is a photo tour and not designed for classroom time on post-processing, but we will discuss shooting techniques in the field that allow for easier and better editing. If the weather prevents us from shooting we will possibly use that time for post-processing instruction.
Location Scouting: We'll discuss the best locations for summer mountain photography in Colorado as well as how to find new and different angles on popular spots. We'll also cover techniques for planning the time to photograph, and researching/reading the weather.
Registered participants will receive a recommended gear list as well as any other important information.
To be at the best locations for sunrise and sunset our hours in the field will vary. Many locations require a couple hours travel on rough backcountry and 4WD roads.
The final itinerary is subject to change based on weather and conditions.
This workshop will take place in remote mountain areas. Not all areas have bathrooms and you will need to bury or pack out any waste, I will provide a shovel and any needed toiletries. There will be some hiking on this trip and possible locations could include steep trails, rocky terrain, off-trail travel, and high elevation, you must be able to handle 1-2 miles of moderate mountain hiking per day.
Cancellation policy:
If you cancel 90+ days prior to the workshop your payment is refunded minus a $125 fee; if you transfer your spot to another participant the fee is waived minus any payment processing fees.

90 days to the start of the workshop a refund is only available if your spot can be filled. You can transfer your spot to another photographer or wait to see if it's filled (I will attempt to fill it from any wait-list). The full remaining balance is due 60 days before the workshop and a $125 processing fee will be applied to any transfers until the start of the workshop. No refunds on the full amount owed after 60 days.
There are NO EXCEPTIONS TO THIS POLICY for any reason, medical, weather, or otherwise. You are encouraged to purchase travel insurance and refundable airfare to cover any potential losses due to illness, family emergency, natural disaster, etc. If you fly with points on Southwest it's easy to get a refund for use on future flights. All cancellation requests must be in writing and received either by US mail or E-mail.
I reserve the right to cancel any workshop if the minimum student enrollment is not met or unavoidable circumstances prevent its start. In the event of a cancelation, participants will be given the option of rescheduling for a later date, transferring to another future workshop, or a full refund. I am not liable for any travel or lodging expenses incurred due to cancellation and as such travel insurance is recommended.
Please use the form below to contact me with any questions, thanks!